We Create ONLY S
tunning Website Design Masterpieces.
Your Vision is Our Mission!
Unlimited Email Accounts
Your website is supported with unlimited email addresses, each with unlimited data storage, so you can take your business to the next limit.
Easy Drag & Drop Builder
If you are familiar with using WordPress and wants to take your web design experience to the next level, we will offer you a drag & drop page builder with a framework theme, that can work with your existing website, and can boost your workflow and save you valuable time while building stunning professional designs.
Mobile Responsive Designs
Build a website that looks great on any device, screen size, or browser type.
Social Media Integration
Enhance your website engagement by social comments, likes, and shares.
100% Custom Web Design
Build your dream website from scratch with our coding skills.
Best Hosting Ever
Characterize your website with a unique mark domain address.
Google Apps Integration
Full integration for Google apps with your website, including Google Analytics, Google Search Console, Google AdWords, Google Tag Manager, Google Maps, Gmail and more.
Ready for SEO
To satisfy Google search requirements, the website structure is built to be easily optimized for Bing & Google search engines, pages are optimized for performance, all images and graphics are optimized for fast loading time, hosting with lowest server response time, and more.
Optimized for Conversion
Customized your website with advanced conversion tools to get you leads.
Our Website Design Stunning Templates
Or Build Your Dream 
Website Design From Scratch
100% Custom & Responsive Website   -  
Quality Clean Codes
You will have several face to face meetings with our professional toronto web developers, graphics designers, content writers, social media specialists, and SEO experts to plan, design, and build your website step by step.
Our Web Development Company Skills Include
HTML  -  CSS  -  JavaScript  -  jQuery  -  AJAX  -  SQL  -  PHP - XML  -  WordPress  -  DreamWeaver
Creative Toronto Website Design Company
The talented team of our web developers Toronto company can help you to present your brand's digital face to the online world. Using leading-edge web design solutions, tools, and platforms, we build custom websites and apps that are fast, responsive, and above all, flexible enough to be updated by you and your team—all while staying on-budget and delivering within your timelines.
Or, already have a Toronto website developer on-staff but need some additional insights into how to improve the SEO of your new site? We've got you covered with web design solutions that flex to suit your individual business needs.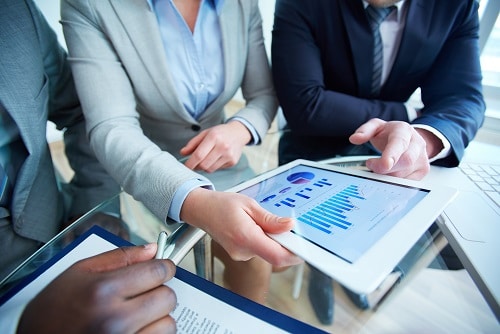 Affordable Web Design Toronto Services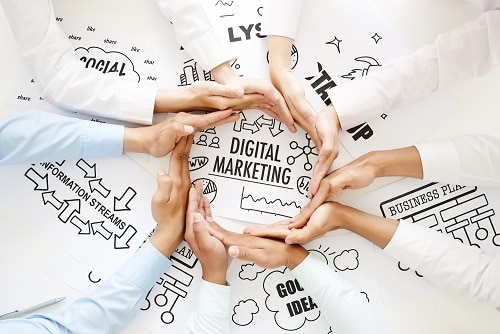 From mobile design Toronto services to e-commerce website designs, our breadth of Web Design services Toronto expertise speaks volumes, and we offer the most competitive website design Toronto prices.
From film festivals, lawyer offices, to green roofing material suppliers, Rosaline Digital has worked with a wide range of organizations to improve their branding in the digital marketplace. Our design agency Toronto consultative approach allows us to understand each client's unique needs and requirements, which means we deliver superior Toronto web design services that drive excellent customer experiences, time and again.
Rosaline is also more than a web design firm Toronto company. We also run a series of ongoing web design Mississauga workshops in web design and other skills necessary to build a digital industry career, offered to new Canadian youth. Right now, this wing of our business focusses on Syrian youth. Our strong personal connection to the newcomer community encourages Rosaline's mission of social responsibility: helping youth build the skills they'll need for a vibrant career and growing the diversity of Canada's technology industry, by offering them free web design Toronto courses, so one day they can be freelance web designer Toronto professionals.
Web Design
When we say 'web design,' we're talking about many different skills and disciplines in building and maintaining websites. They include graphic design, interface, and user experience design, authoring with standardized code and proprietary software, and search engine optimization. Being Canada's tech industry hub, a career in web design in Toronto offers opportunities to work with dynamic teams and companies.
Marketing & Communication Design
The best web designers Toronto or any other industry hub make communicating with their target audiences the foremost goal. Are you building a website to reach a particular demographic of consumers? Or will it mostly be other professional web design toronto business dealing with your site? We at Rosaline Toronto web design firm made the site you're reading right now to speak to web design companies in Toronto and people who want to build a career in that field. It's why we're always developing our own design to help express our ideas clearly and accurately.
How are we doing so far?
User Experience & Interactive Design
This is a matter of clarity – How easily does a user understand how your website works and how to navigate it? This is about layout, labeling, and clear instructions for what you have to do to get a website to work for you. But you have to know your audience too, because website developer Toronto professional will be more patient with a complex user experience than an elderly woman who just figured out how to find the web browser on her smartphone.
To solve this issue – both for desktop and mobile design – designers strive for universality. If anyone can come across your site, then anyone should be able to navigate it. Appealing to all the different audience across the internet can be a difficult task, but the best web designers – whether in Toronto or elsewhere – can strike this balance. And Rosaline can give you the foundation to become the best, even if it was an ecommerce website design Toronto service.
Page Layout
How a web page looks on a screen is the most fundamental aspect of a user experience. The best web development companies Toronto has to set their pages' width and resolution to the display settings of the most popular browsers. But the biggest challenge today is adapting a design to work seamlessly on both desktop and mobile displays. It can be a difficult feat to optimize a page for display on both wide and narrow screens, but responsive web design attacks this problem directly. Rosaline's website design services Toronto workshops offer some of the most insightful education for mobile design in Toronto.
Motion Graphics
If you use motion graphics in your page layout, it will most definitely affect the user's experience. Most websites don't really need them, and if you want to find affordable web design in Toronto or anywhere else, they will probably not use them. More serious content can be enhanced by just the right kind of animations or videos, but the best Toronto design agency will use them sparingly, only when they count. It's a fine line between being effective and being distracting.
Remember that global accessibility standards means a user should always have an option to turn off the damn videos.
Quality of Code
Good code includes descriptions of what each element in a website does so that anyone else looking at the design will be able to know at a glance what's going on. You may build a website yourself without design agencies Toronto, but if you want your career to go anywhere, you won't be the only person doing its website maintenance Toronto for very long. So keep your architecture and its functions transparent, obvious, and clearly labelled.
Static Websites
When you call a website static, it means that all the content is created by the web designer in Toronto herself. You write the pages, store them on the server, and each time a user follows a link, the page it calls up is the same time after time. Websites whose content is entirely or mostly static have the benefit of needing less expensive server hardware and have fewer potential security vulnerabilities. Website maintenance is also a lot easier, especially with Toronto web development companies.
Dynamic Websites
Of course, few websites are entirely static or entirely dynamic, but a blend of both kinds of elements. Dynamic elements are much more complex than the static, and so will get much higher website design Toronto prices. These are website contents that are generated from a database, and what turns up for the user will be a function of many different things. Maybe it's a user's location, the time of day, or some other interaction a user has made with the website. But it takes an advanced set of skills on the part of design companies toToronto, even though dynamic design rarely depends on fresh code, only skill in assembling the frameworks through which the code does its work.
Homepage Design
A newly-trained website designer might ask herself how much a website should depend on its homepage. She'll be pleased to learn that there is no universal answer to that question. The centrality of a homepage depends on the structure of all a website's pages: how its content uses SEO, or how different pages are linked through newsletters or other feeds. If you want a clear answer on this or any question on web design, you won't find anything bottled. You'll only have to train yourself to judge each job as best you can.
Web Designing Skills
The web designer and site developer themselves are the most important positions in any projects. Designers work on layout, colour, and typography of a web page, and their work often requires knowledge of coding languages like HTML or CSS. A web developer often focusses similar skills in coding and architecture on a more holistic view of a website and a project.
But there are plenty of other jobs and career paths you can find in a web design team. Graphic designers focus on visuals like logos and buttons. User experience designers engineer the functions of a website that enable people to interact with the pages and content the way you and your team want them to. If you want to move more into the business side of web design, you can develop your career as an internet marketing specialist. That includes forming strategies to target and reach new viewers and audiences. SEO writers are important for web marketing teams, since they do the work of figuring out which words and phrases are most effective in gaming a search engine to make your website more prominent.